2016-17 CMO Spend Survey: Budgets rise!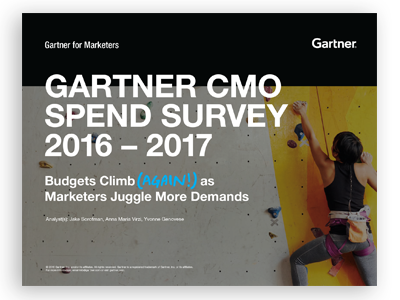 Find out where your peers are spending their marketing budgets.
Gartner for Marketers connects you with experts who will advise you in the digital marketing areas that matter most — so you can plan, manage and execute a successful digital strategy. To speak with a digital marketing advisor, contact us at 1.866.592.5144 or
gml@gartner.com
.